Broadhempston's parish church has been here since 900AD and is built on the highest point in the village, behind the Monk's Retreat. We have a happy local congregation of all ages and have our own services, 11:00am on all but the first Sunday.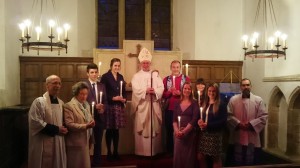 You can find out what is going on from the notice board in the porch or from the parish magazine.
RENOVATION PROJECT
Click on the link below to take part in the survey.
https://www.surveymonkey.co.uk/r/8N5FTLQ
Thank you for your support.