For this week's notices and information on services, follow this link:
For the current issue of The Beacon magazine, follow this link:
The Beacon December 2018 – January 2019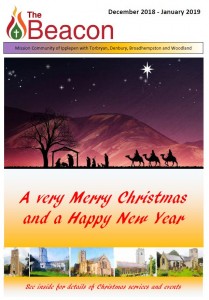 Epiphany – a time of revelation
The year has turned, the sun keeps travelling, the earth remains in its orbit around the sun – and we like the Magi, continue our journey together to meet God in Christ, to bow down and to worship.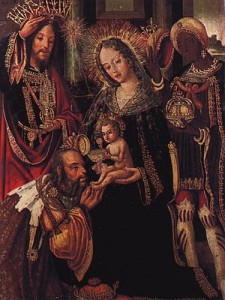 Adoração dos Magos , Vicente Gil, 1498 to 1518 (public domain, wiki commons)

An Epiphany Prayer of Blessing

May Christ the morning star,
Who draws all nations into the presence of his divine glory,
Pour upon you the riches of holy and everlasting grace.
Amen
text from Common Worship Living Word Redemptorist Publications
 Job vacancy
The Mission Community is looking to appoint and PA/Administrator in the new year. Follow the links below for more information and application form:
PA/Administrator Application Form – PDF
PA/Administrator Application Form – DOC
PA/Administrator Job Specification – PDF
PA/Administrator Job Specification – DOC
A song for you
Our Rector, Andrew, enjoys writing songs and here he is singing his own composition Kyrie Eleison in the beautiful church of Holy Trinity Torbryan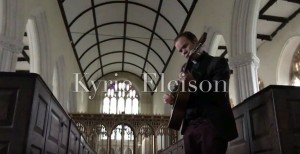 A native of Cornwall and long-time Devonian, Andrew read psychology at Exeter University and before ordination worked professionally in a number of agencies serving people with different forms of disability or addiction, including the L'Arche Community in Edinburgh and the psychology department at Channings Wood Prison. He studied for his Oxford theological degree at Ripon College, Cuddesdon and was ordained in 2014.
Andrew is married to Claire, presently a full-time mum, and they are the parents of Charlotte (age 7) and Joseph (age 5).
WE WARMLY WELCOME YOU
TO THE
Beacon Parishes
Mission Community
OF THE CHURCHES OF
ST. ANDREW'S, IPPLEPEN
HOLY TRINITY, TORBRYAN
ST. MARY THE VIRGIN, DENBURY
ST. PETER & ST. PAUL, BROADHEMPSTON
ST. JOHN THE BAPTIST, WOODLAND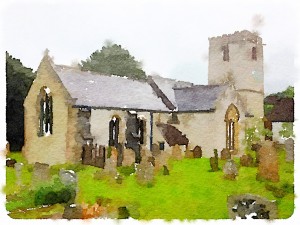 May you walk with God in whatever you do, wherever you go, with honesty, courage, love and respect and concern for the feelings of others.