Welcome to our website. It contains a wide range of information about our churches and activities, including Weekly Notices, information on upcoming Services and Events, Videos of Services, The Beacon magazine and a host of other topics.  Have a look through the menu!
On this page are some current highlights:
Ascension to Pentecost
The Novena – Nine Days of Prayer
From Friday after Ascension day begin nine days of prayer (or novena) before Pentecost, prayers of waiting expectantly for the Holy Spirit.
In the Beacon Parishes during we will mark this by:
13th May- 1015am, St Mary's Denbury, Ascension Day Eucharist 
16th May – 6pm, Zoom, Evening service of waiting and vigil
Our usual services (morning prayer and Eucharists) during this period will focus on waiting expectantly for the Holy Spirit
Prayer at home: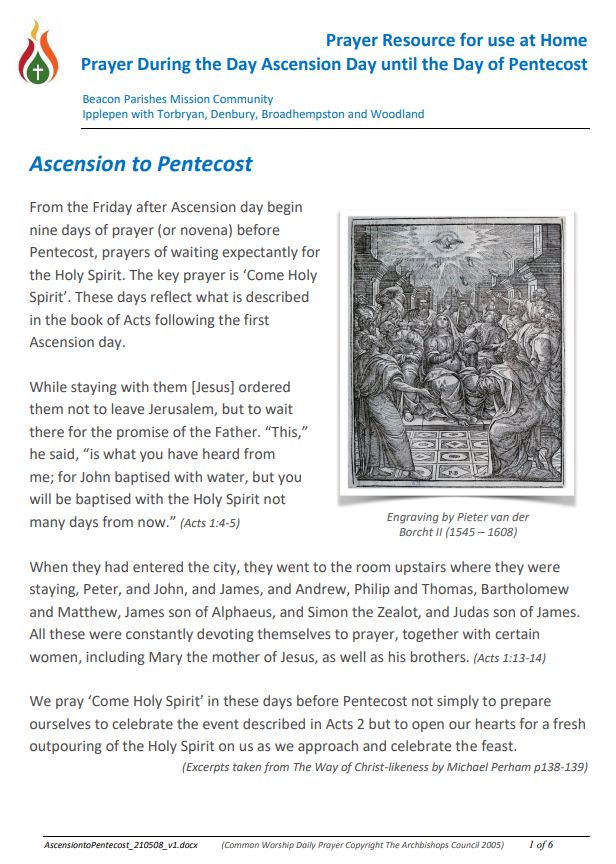 why not also use this period to focus on developing your practice of contemplation and prayer.   We will place prayer resources on the website home page over this period for guidance and inspiration. (click on image to download):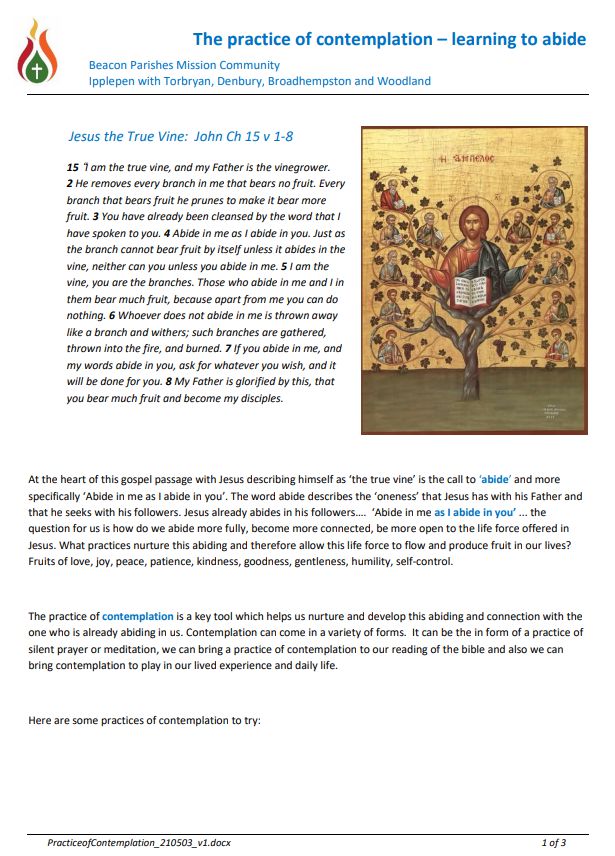 The wider church:
– 'Thy Kingdom Come' is the name for the global initiative encouraging people to use this 9 day period as a focused time of prayer.  Lots of great resources and events in our own diocese and further afield. Simply search for 'Thy Kingdom Come' to discover more. Here is one of them (click on image to download):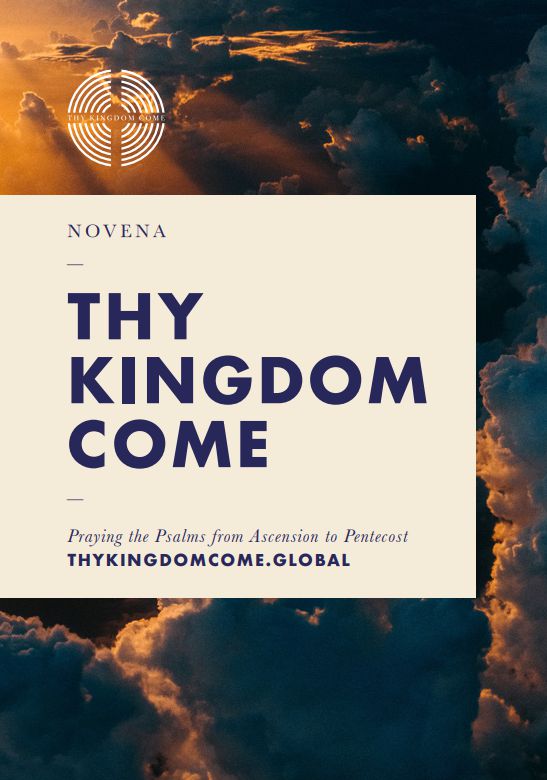 Current Weekly Notices
Notice Sheet_ Sunday_9th May 2021
Notice Sheet_ Sunday_16th May 2021
Christian Aid Week 2021
Service at St. Andrew's on Sunday 9th June and poster display now in church. Click here for the poster display.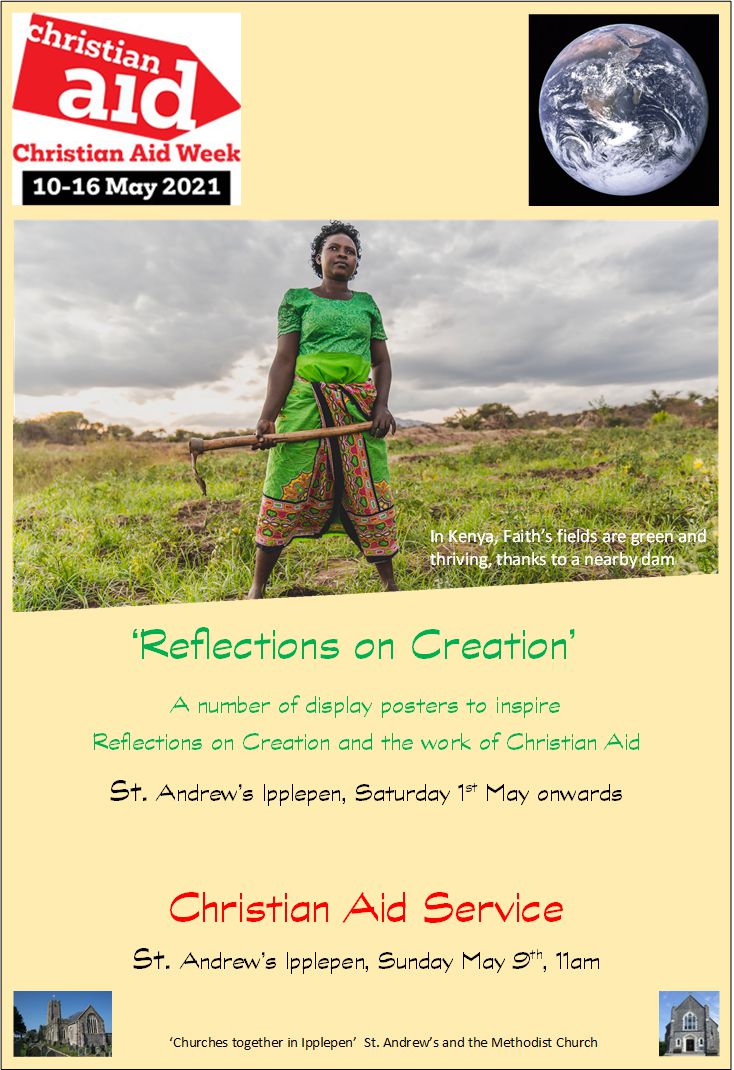 Pentecost
In Ipplepen, the service on Pentecost (May 23rd) will be joint with the Methodist Church (Churches Together in Ipplepen)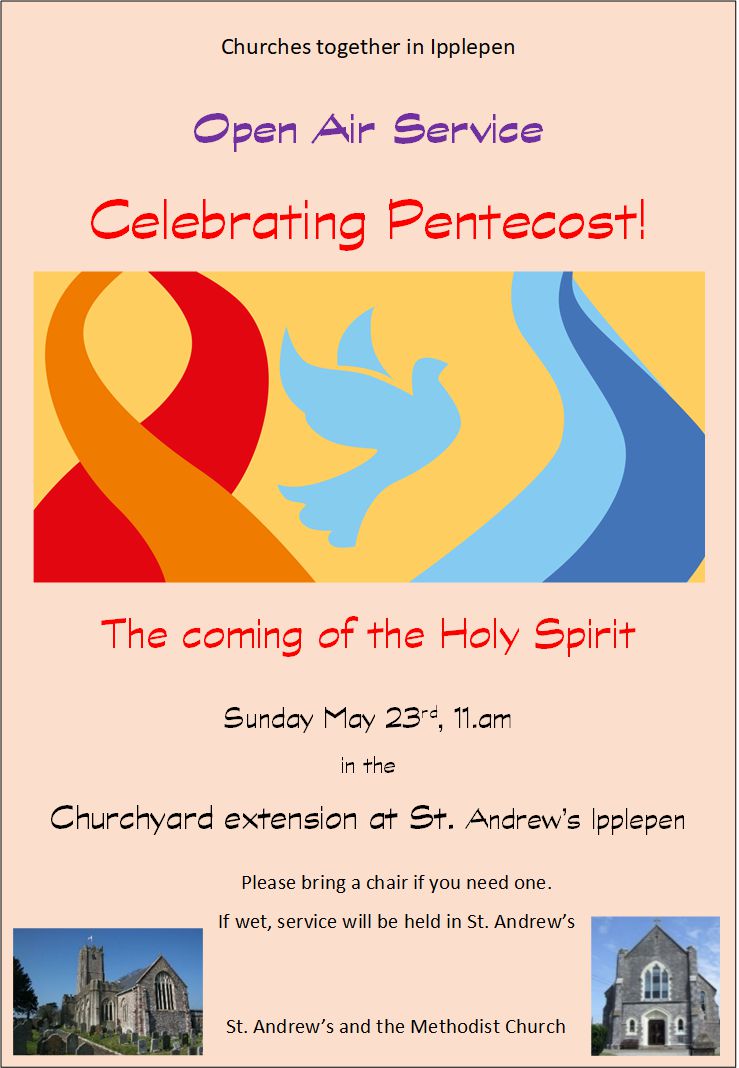 The Beacon
For the current issue of The Beacon magazine, click on the image: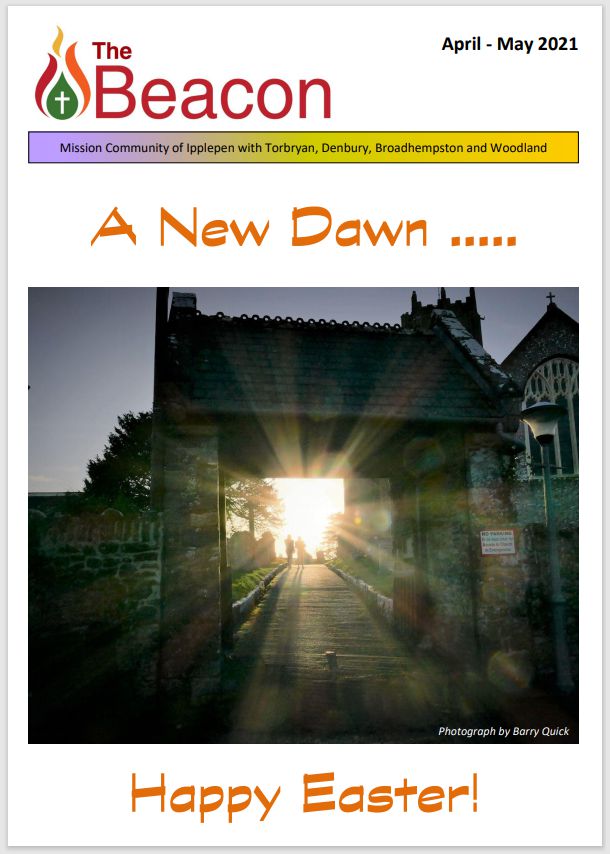 More on 'Phoebe'
Zoom meeting with the author, Paula Gooder to be held on Monday 14th June at 7.00pm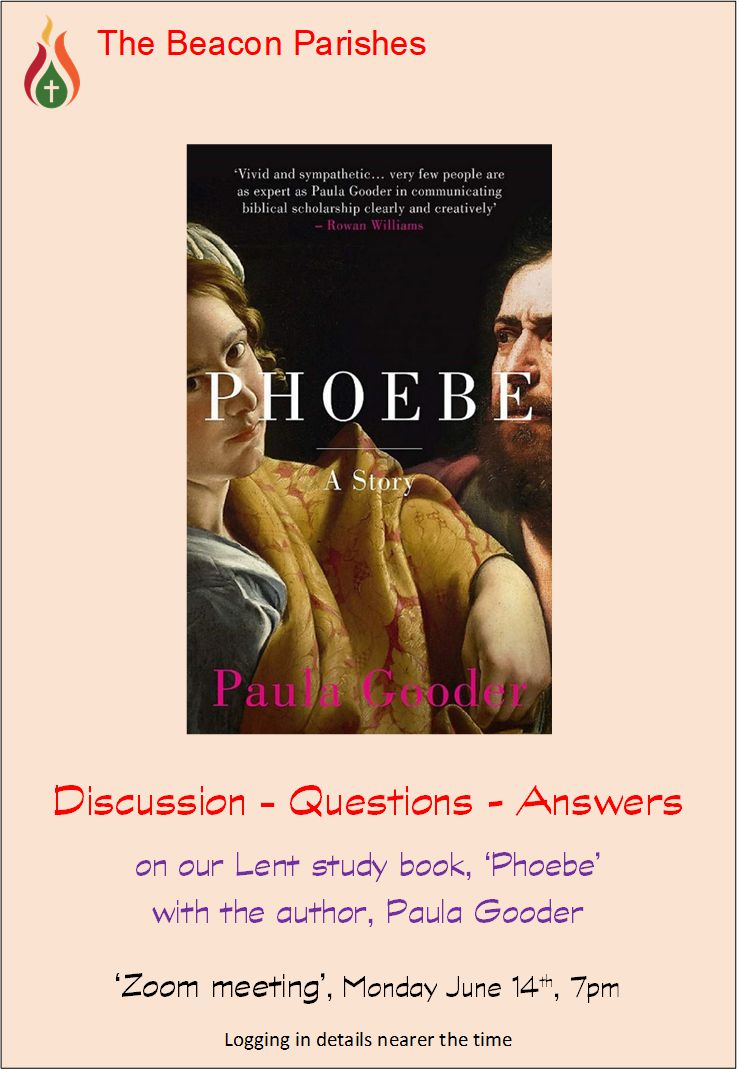 St. Andrew's Youth Choir
Just to share some exciting news that our youth choir's original song 'Rainbow of Hope' has been included on A Song for Us website. See link below.
They are alongside others around the country and the likes of songwriters such as Seth Lakeman who has written a song for Devon released today on the anniversary of the first lockdown.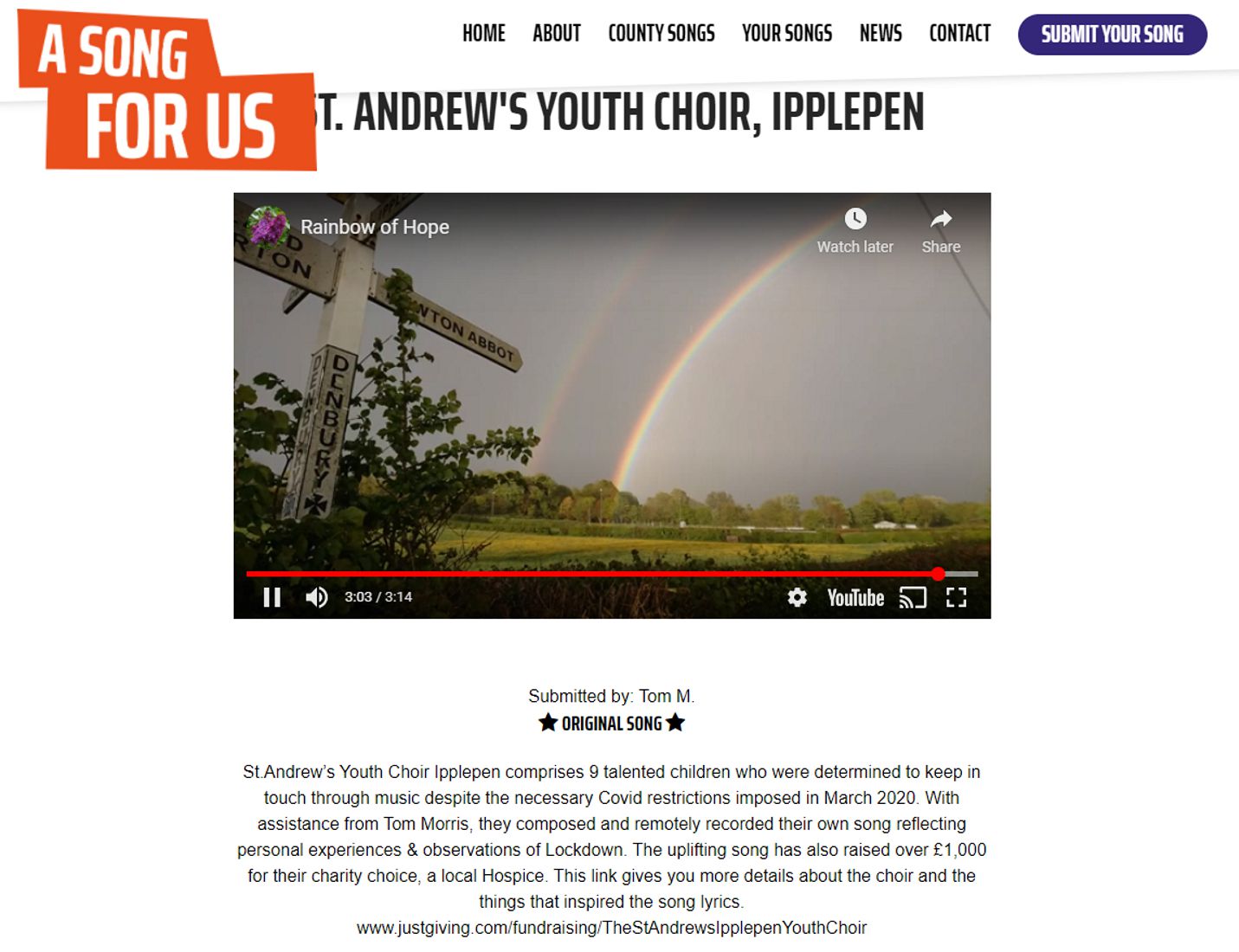 'Refresh, revisit, reflect'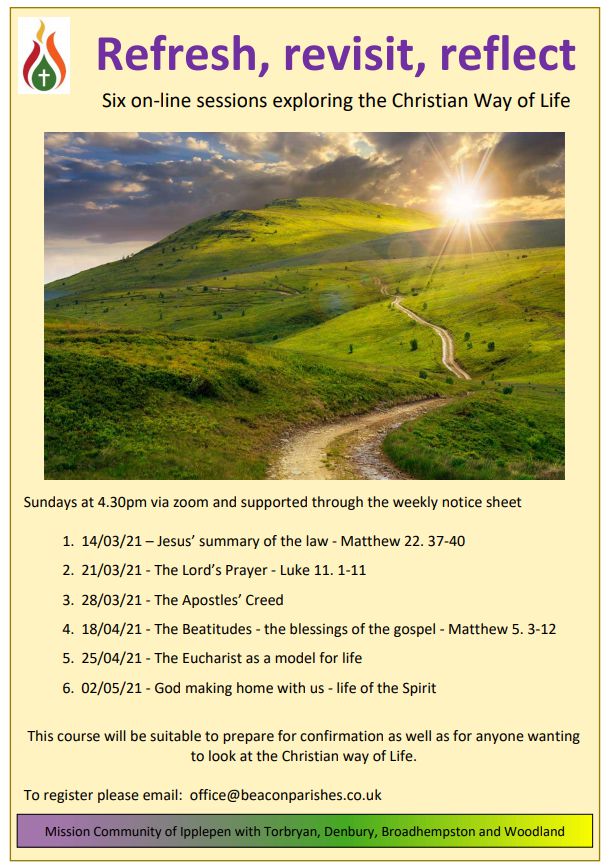 Click on image for the poster
'Wilderness' – Reflections in Lent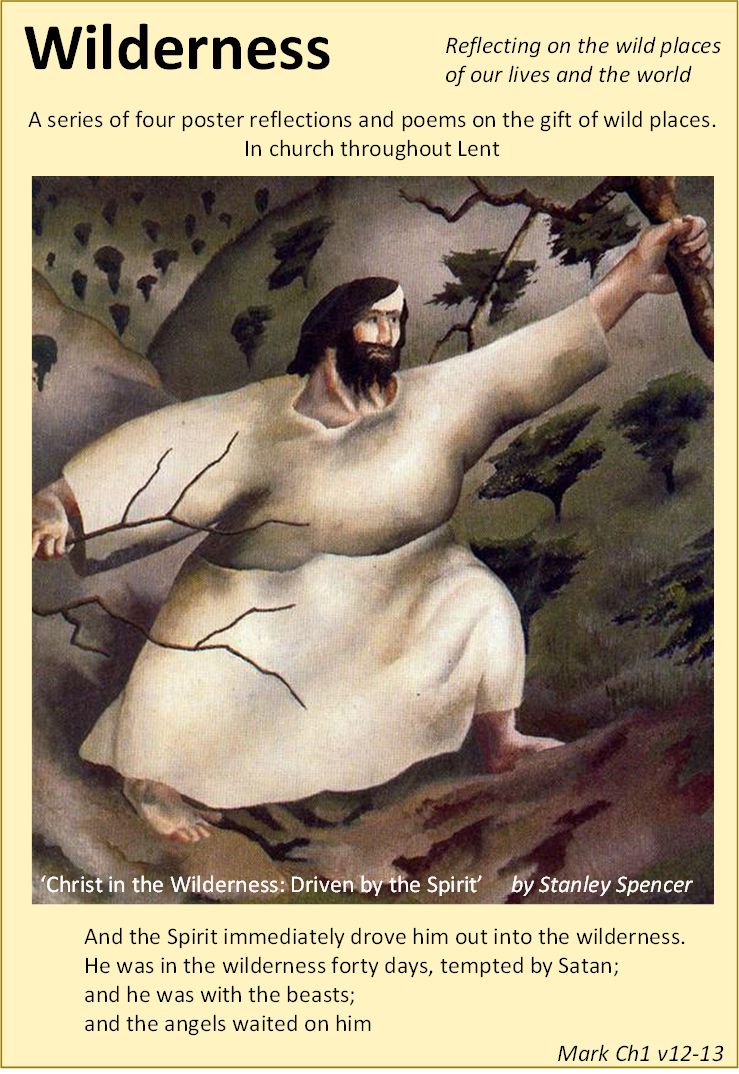 Click on image for the poster
Book study during Lent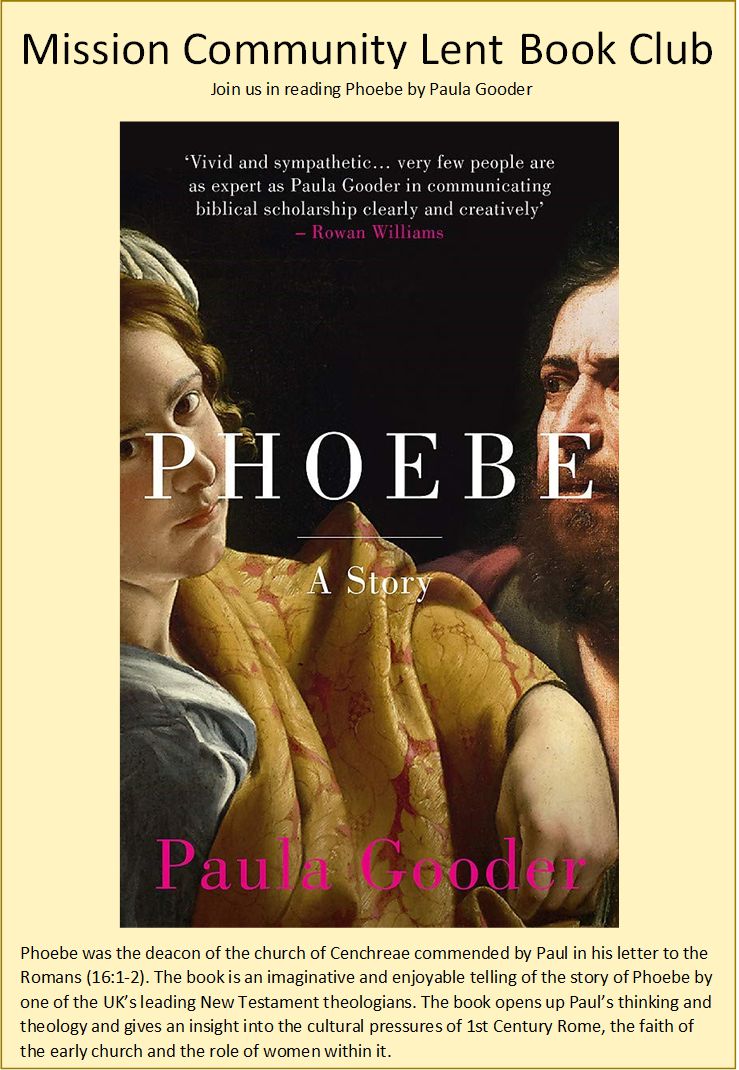 Prayer for the Nation

Click on the image below for details of prayers you may wish to use: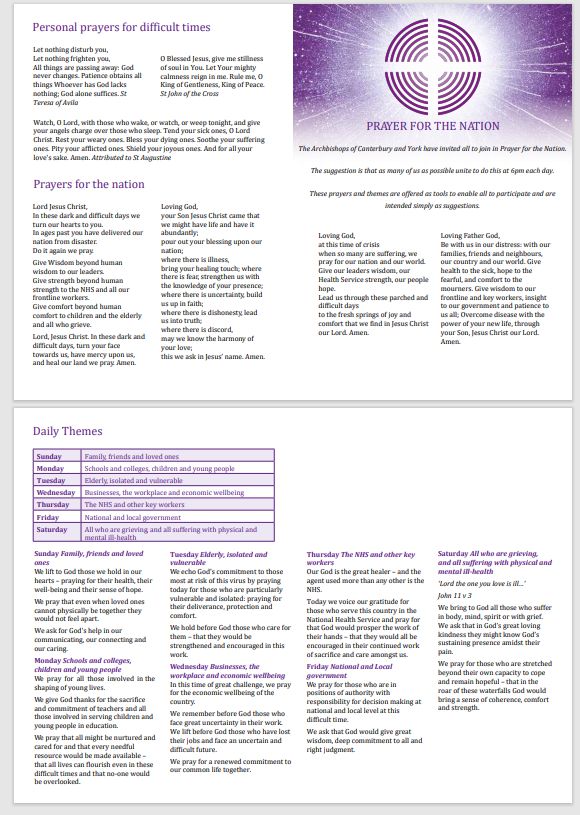 Beacon Mission Community Services in Lockdown Update (as of 13th Jan 2021)
The Government has recognised the vital role Churches play in the spiritual and mental health of the nation. And with Public Health England linking only 47 Covid cases, in total, to places of worship, church buildings are permitted to continue to be open  for private prayer and communal worship.
That said, the churchwardens have thought long and hard about what to do in each parish.  Whilst staying under review at the current time we are offering the following
 Services via zoom
Each Sunday we will offer a service via zoom (see notice sheets for details)
During the week we will hold morning prayer Monday – Thursday at 9am via zoom
 Communion
Each Sunday we will have a short said communion service alternating between Denbury and Ipplepen (see notice sheet for details)
During the week we will continue (for the time being) to have our midweek communions on a Tuesday at Ipplepen and Thursday at Denbury at the revised time of 1015am
We will be reviewing arrangements regularly so please look at the church notice sheet , boards, Facebook pages and website for up to date information in this rapidly changing situation.
We have reviewed our Covid precautions to ensure that our buildings and any physical services are COVID secure, especially procedures designed to avoid mingling before and after physical services. Services themselves have been pared right back to a simpler, shorter format.
Written materials
– In addition to services we are producing weekly written reflections on the Sundays readings via our notice sheet and are using our Facebook pages to offer further thoughts and reflections during the week.
Churches open 
Three of our church buildings remain open for individual prayer. We provide a SPACE to come and SIMPLY BE when you need to.
Ipplepen              9.00am to 5.00pm            Daily
Denbury              10.00am to 5.00pm          Daily
Broadhempston 9.00am to 4.00pm          Sundays & Wednesdays
The Church of St John the Baptist in Woodland is closed except for services.
How to Grow?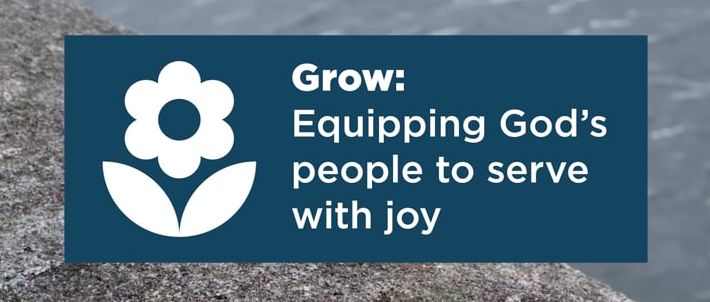 Grow lay learning courses, from the Diocese of Exeter, are designed to equip God's people in Devon to serve with joy. They are a series of tailored courses created by Lay Discipleship Project Manager, Jon Curtis, to help people develop in roles they already fulfil, for example leading worship, doing the finances, preaching, administration, pastoral care, children and youth work and more.
They are also a good way of exploring NEW roles. They will be taught online for the time being. Whatever stage you are at on your Christian journey, Grow aims to help you fulfil your God-given calling.
Have and look at the Grow video.
Course dates are:
Autumn 2020
• Pastoral Care (4 evenings online 15/10, 22/10, 5/11, 12/11)
• Leading Worship (5 evenings online 3/11, 10/11, 17/11, 1/12, 8/12) – requires FiCM or equivalent
• Small Group Leadership (2 evenings online 3/12, 10/12)
• Administration (2 evenings online 19/11, 26/11)
January – March 2021
• Children's work
• Stewardship
• Preaching – requires FiCM or equivalent
April – July 2021
• Pioneering – requires FiCM or equivalent
• Youth work
• Evangelism and Mission – requires FiCM or equivalent
To find out more and sign-up go to: https://exeter.anglican.org/ministry/lay-ministry/lay-learning/ 
Pray for Lebanon                             

Please find a link to a short film to aid people's prayer for Lebanon at this time – thank you Rachel for the song.
Facebook pages 
We now have Facebook pages for three of our parishes. Please have a look at them and recommend to your contacts:
Ipplepen:     www.facebook.com/StAndrewsIpplepen
Denbury:     www.facebook.com/denburyworship
Broadhempston:   www.facebook.com/Broad20/
Safeguarding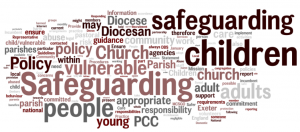 Update on Safeguarding Training during this time
Following consultation with the National Safeguarding Team (NST), we have been advised of the updated position on Safeguarding Training requirements in light of the current isolation and social distancing advice to tackle the Covid-19 virus. Read the guidance here.
The Beacon Parishes Safeguarding Policy can be found on the following link: Safeguarding Policy 2019
If you have a concern about the safety of someone or the actions of someone working with children or vulnerable adults, please speak to someone:
The Beacon Mission Community Safeguarding Representative for each parish is:

Ipplepen:   Sheila Sheldon – 01803 814227
Denbury: Tessa Amies – 01803 813993
Broadhempston: Paul Russell – 01803 762928
Woodland: Jane Usher – 01626 353454

Our Local Advocate for Children and Adults who may be at risk is Ann Holroyd. Contact number 01803 411373
The Diocesan Safeguarding Team's contact details can be obtained on the following link – https://exeter.anglican.org/resources/safeguarding/safeguarding-team/
If you are a young person and you feel unhappy about something happening to you, you can call Childline on 0800 11 11