The Reverend Andrew Down has been inducted as Rector of the Beacon Parishes: Ipplepen with Torbryan, Denbury, Broadhempston and Woodland in the Diocese of Exeter.
A native of Cornwall and long-time Devonian, Andrew read psychology at Exeter University and before ordination worked professionally in a number of agencies serving people with different forms of disability or addiction, including the L'Arche Community in Edinburgh and the psychology department at Channings Wood Prison. He studied for his Oxford theological degree at Ripon College, Cuddesdon and was ordained in 2014.
Andrew is married to Claire, presently a full-time mum, and they are the parents of Charlotte (age 7) and Joseph (age 5). The family will move to Ipplepen Rectory in August and subject to the completion of all legal formalities, Andrew will be instituted to his new ministry by the Bishop of Plymouth at 7.00pm on Tuesday, August 28th at a St. Andrew's Ipplepen, with a reception in Ipplepen School Hall afterwards. All welcome
WE WARMLY WELCOME YOU
TO THE
Beacon Parishes
Mission Community
OF THE CHURCHES OF
ST. ANDREW'S, IPPLEPEN
HOLY TRINITY, TORBRYAN
ST. MARY THE VIRGIN, DENBURY
ST. PETER & ST. PAUL, BROADHEMPSTON
ST. JOHN THE BAPTIST, WOODLAND
For this week's notices and information on services, follow this link:
For the current issue of The Beacon magazine, follow this link:
The Beacon August – September 2018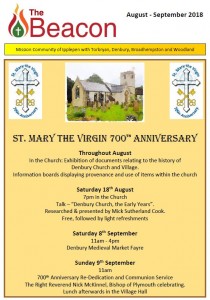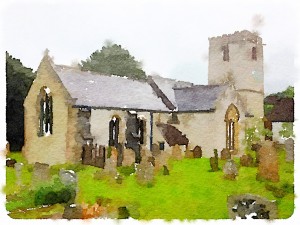 May you walk with God in whatever you do, wherever you go, with honesty, courage, love and respect and concern for the feelings of others.