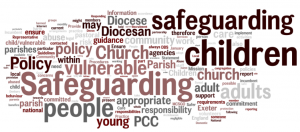 This isThe link below takes you to our current Safeguarding Policy.
It contains details of relevant safeguarding contacts.
Our Mission Community Safeguarding Officer is Carol Robinson – contact details are in the Policy.
Our Local Advocate for Children and Adults who may be at risk is Ann Holroyd – she can be contacted via the Rector or Carol Robinson.