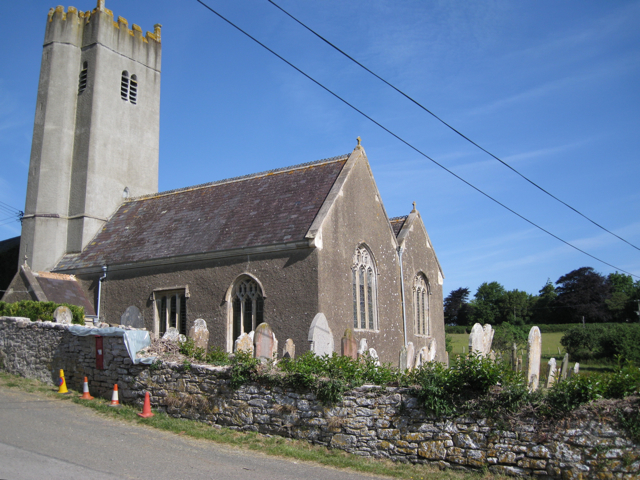 St. John the Baptist is a small church of England establishment serving a rural community in South Devon, England. The parish is occupied by about 75 householders over an area approximately two by one miles. Many of the residents live on their own farms and work the land as a family. Others are self employed, working from home, some with considerable dependence on the internet, whilst others commute to professional employment in the surrounding towns or the cities of Exeter and Plymouth.

Woodland church today continues to demonstrate an independent streak. In 2007 responding to the Diocesan appeal to create Mission Communities, the P.C.C. voted to join with the parishes of Ipplepen, Torbryan and Denbury, who graciously accepted Woodland despite the earlier history. The life of the church has consequently been revitalised with average attendances for the weekly 6 pm. communion and/or evensong at 14 and rising, and the principal festivals of Harvest, Advent, Christmas, Mothering Sunday, Easter and the church's Patronal Day being very well supported from within the mission community. There being no other established place of worship in Woodland, these festivals are offered as ecumenical and are supported as such. The church building has been substantially refurbished in recent years, with funds raised within the community and grants from English Heritage and several national charitable trusts. Recent bequests in the Wills of departed parishioners now permit the completion of all necessary repairs to the fabric.
The church building has an interesting history.
In the fifteenth century the community was resentful of payments demanded by the mother church of Ipplepen, which had a legal right to the Woodland tithes and demanded the parishioners' attendance at weekly services over 3 miles away. After complex negotiations with the Diocesan establishment the Archbishop of Canterbury gave permission in 1532 for a church to be built in Woodland. No funds were offered from outside the parish, but undaunted the community raised the full sum from within the parish. Nevertheless when the time came for the service of consecration the Bishop of Exeter, influenced by the vicar of Ipplepen, refused to consecrate the new church. The Woodland inhabitants, led by Thomas Culling, seized the opportunity created by Henry VIII's establishment of the Church of England, to appeal to the king for the right to consecrate the church which now serves Woodland. They received in reply "Letters under Seal" dated 20th June 1536 from Thomas Cromwell. Woodland therefore has a claim to be one of the first churches built as a church of England, rather than expropriated from the Catholic Church of Rome.
The church has 3 bells: