Latest  guidance
Latest guidance from CoE central (12th November):
https://www.churchofengland.org/resources/coronavirus-covid-19-guidance-churches
Coronavirus update – 1st November
A message from Andrew:
Following the announcement by the Prime Minister last night I attach below the statement from the Bishop of London and the specific section In the government guidance relating to public worship.
Over this week we will work together on the provision we are able to offer during these restrictions  e.g. keeping churches open for private prayer, use of notice sheets and their distribution, recorded services, phone support and checking in with people etc…
From next week we can start to think about what plans we might be able to make regarding Advent, Christmas etc… creativity will be key. Let's open our minds to imagine what might be possible within the restrictions which will save lives.
Church of England Statement following last nights announcement:
Following the announcement by the Prime Minister of new restrictions to limit the spread of Covid-19, the Bishop of London, Sarah Mullally, chair of the Church of England's Recovery Group said:
"We have heard with others the announcement from the Prime Minister this evening of a second national 'lockdown' in England and how this will affect the life of our communities and public worship.
"We will study the detailed regulations and continue to liaise with Government departments to offer clarity to churches.
"This is a time of real uncertainty for everyone and the Church will continue to be central to the life of our communities in bringing light and hope."
Government guidance on places of worship: coming into force on 5th November
Weddings, civil partnerships, religious services and Funerals
Funerals can be attended by a maximum of 30 people, and it is advised that only close friends and family attend. Linked ceremonial events such as stone settings and ash scatterings can also continue with up to 15 people in attendance. Anyone working is not included. Social distancing should be maintained between people who do not live together or share a support bubble.
Weddings, civil partnership ceremonies will not be permitted to take place except in exceptional circumstances.
Places of Worship will be closed, unless they are being used for:
Funerals
To broadcast acts of worship
Individual prayer
Formal childcare or where part of a school
Essential voluntary and public services, such as blood donation or food banks
Other exempted activities such as some support groups
For the latest guidance please see :
The latest Government guidance
https://www.gov.uk/guidance/new-national-restrictions-from-5-november#weddings-civil-partnerships-religious-services-and-funerals
The Church of England Website
https://www.churchofengland.org/resources/coronavirus-covid-19-guidance-churches
Notes from previous lockdown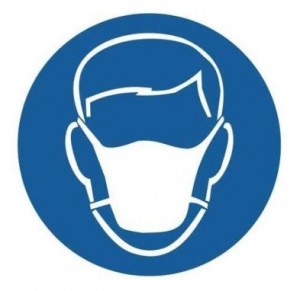 The wearing of face coverings during services in church is required.
Let us all show mutual respect.
We continue to wear masks, social distance and wash and sanitise hands. The specific restrictions for occasional offices continue to apply e.g. limited to 30 people for funerals and now 15 people for weddings.
Some links are below for additional guidance:
https://exeter.anglican.org/loving-our-neighbour-by-wearing-masks-in-church/
www.churchofengland.facecoverings
https://www.gov.uk/government/publications/covid-19-guidance-for-the-safe-use-of-places-of-worship-during-the-pandemic-from-4-july
The Newton Abbot Benefice have created a useful short video about what to expect when attending church services:  www.youtube.com/watch?v=cwCxyOMNiPI