Click on image below to view contact details as a .pdf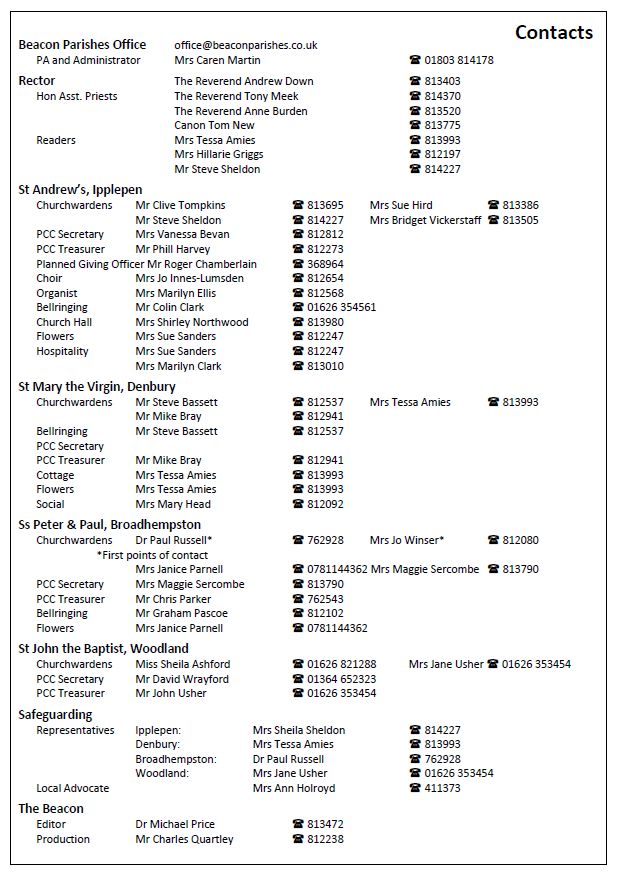 Our Rector, Andrew, is a native of Cornwall and long-time Devonian. He read psychology at Exeter University and before ordination worked professionally in a number of agencies serving people with different forms of disability or addiction, including the L'Arche Community in Edinburgh and the psychology department at Channings Wood Prison. He studied for his Oxford theological degree at Ripon College, Cuddesdon and was ordained in 2014.
Andrew is married to Claire and they are the parents of Charlotte and Joseph.