Ascension to Pentecost
The Novena – Nine Days of Prayer
From Friday after Ascension day begin nine days of prayer (or novena) before Pentecost, prayers of waiting expectantly for the Holy Spirit.
In the Beacon Parishes during we will mark this by:
13th May- 1015am, St Mary's Denbury, Ascension Day Eucharist 
16th May – 6pm, Zoom, Evening service of waiting and vigil
Our usual services (morning prayer and Eucharists) during this period will focus on waiting expectantly for the Holy Spirit
Prayer at home: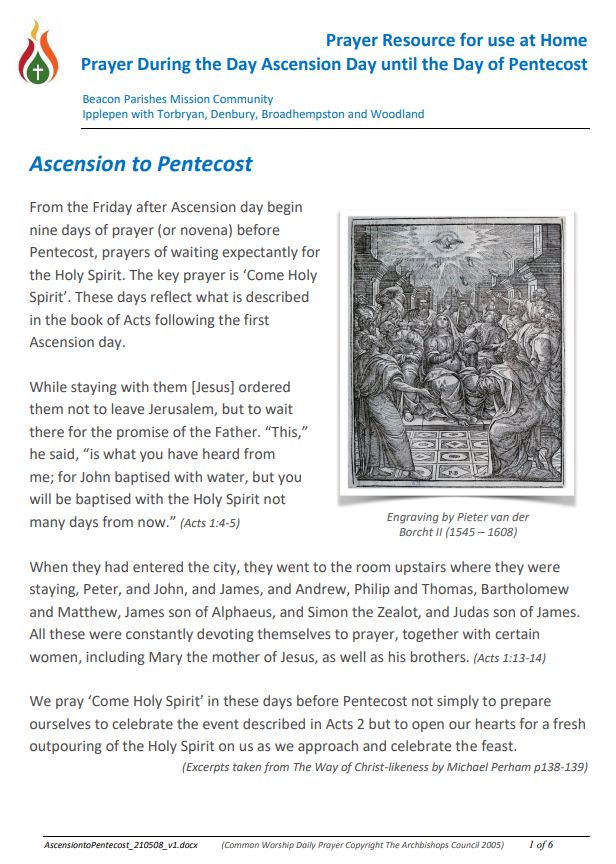 why not also use this period to focus on developing your practice of contemplation and prayer.   We will place prayer resources on the website home page over this period for guidance and inspiration. (click on image to download):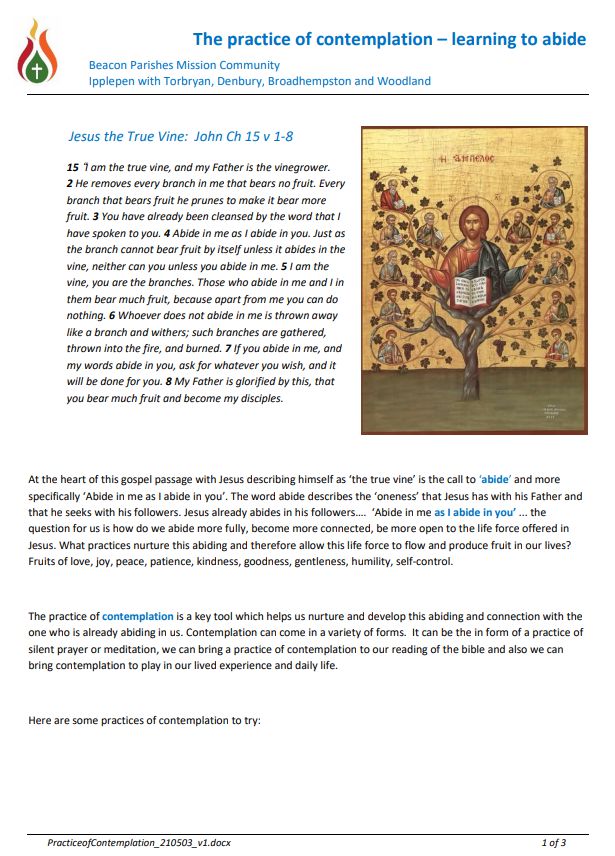 The wider church:
– 'Thy Kingdom Come' is the name for the global initiative encouraging people to use this 9 day period as a focused time of prayer.  Lots of great resources and events in our own diocese and further afield. Simply search for 'Thy Kingdom Come' to discover more. Here is one of them (click on image to download):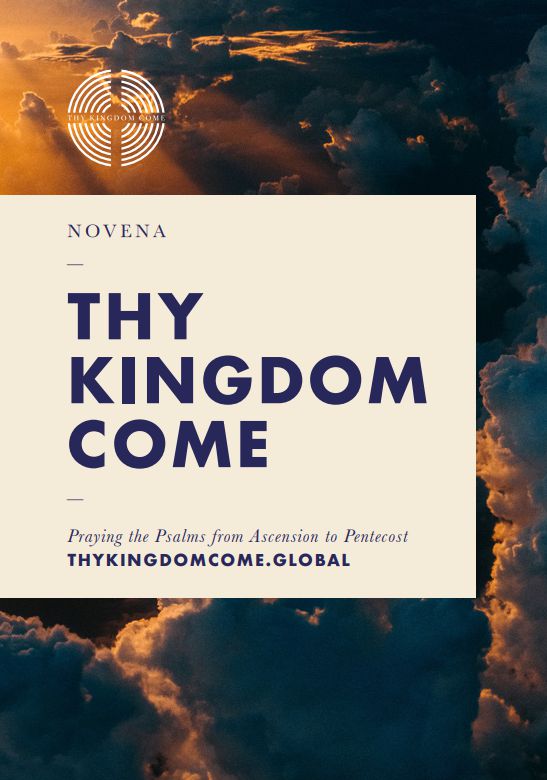 Prayer for the Nation

Click on the image below for details of prayers you may wish to use: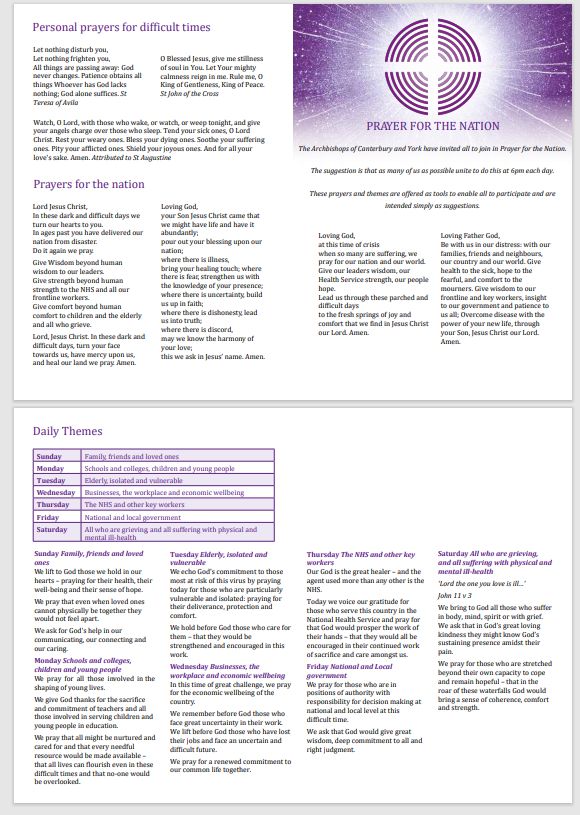 Andrew has put together a document for help and guidance on prayer. Click on the link Lord, teach us to pray or image below: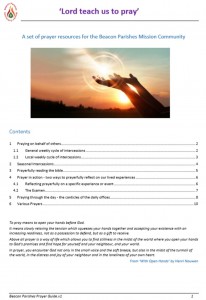 The contents of the document are:
1              Praying on behalf of others
1.1          General weekly cycle of intercessions
1.2          Local weekly cycle of intercessions
2              Seasonal Intercessions
3              Prayerfully reading the bible
4              Prayer in action – two ways to prayerfully reflect on our lived experiences
4.1          Reflecting prayerfully on a specific experience or event
4.2          The Examen
5              Praying through the day – the canticles of the daily offices
6              Various Prayers
Pray for Lebanon

           
 
Please find a link to a short film to aid people's prayer for Lebanon at this time – thank you Rachel for the song.
Easter: A Festival of Love
This year we celebrated Easter in our own homes and in difficult times we still celebrated the great festival of God's love. From sundown on Maundy Thursday to sundown on Easter Sunday we celebrated the great mystery of God's love in the person of Jesus. Andrew put together a set of prayer resources for people to use in their homes to celebrate the Easter season:  'Easter: A Festival of Love'
The contents are:
1              How to pray with this resource
1.1          Reading scripture prayerfully
1.2          Prayerfully reflecting at the end of each day
2              Maundy Thursday
3              Good Friday
4              Easter Eve – Holy Saturday
5              Easter Day