Our parishes are part of the Beacon Mission Community, all under the leadership of our Rector.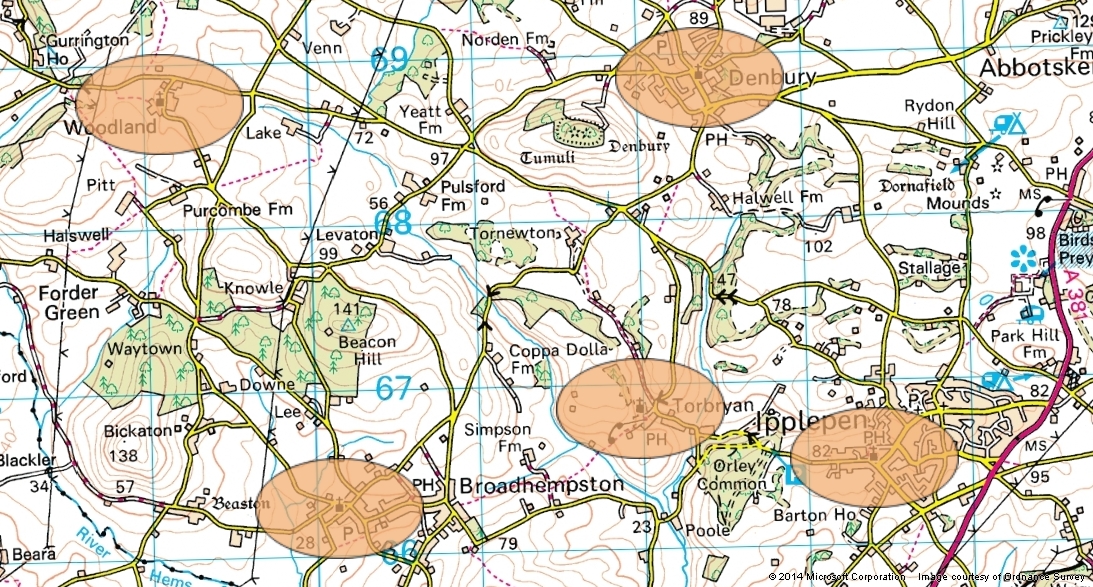 Exeter Diocese has been developing Mission Communities since 2006.  These are groups of parishes in the same locality who share the same vision and mission. Within these communities each church maintains its own identity and tradition. The parishes share the incumbent, but each retains its own PCC.
Bishop John Ford, then Bishop of Plymouth, formally celebrated our previous Mission Community on Sunday 9th October 2011 at a Service at St Andrew's Ipplepen attended by the whole Mission Community.
The Beacon Parishes Mission Community was formed in June 2014 when the parish of Broadhempston joined the existing parishes of Ipplepen with Torbryan, Denbury and Woodland. The name was chosen as it exemplified the diversity of churches and communities, the rural nature of the area, the Christian witness and the beacon that we hope to be in the area as we reflect Christ's light to our neighbours. A logo was designed to reflect these qualities.
The four Churches in the Mission Community have each got their own distinct tradition. We believe that the different traditions give 'colour and texture' to the church and rejoice in our differences rather than regret them. All four churches have learnt much from each other and experienced the challenges of joint services and sharing of resources. We come together as a mission community at various times such as Lent courses, united services, patronal festivals, messy church…..etc. and the wardens meet regularly to forge closer links. We are very positive about the relationships that we have forged between the parishes.
As well as working more closely together the parishes are working towards a Mission Community Pastoral Care Team and Ipplepen and Denbury have Baptism Ministry Teams to help in the preparation of families for their important occasion.
You can read more in the Vision and Mission Action Plan tabs.