Coronavirus and online services via Zoom
From 5th November, until at least the 2nd December, there will be no services in our churches. They will be open as usual for Private Prayer.
Up to date details of forthcoming services can be found in the Weekly Notices and The Beacon magazine.
Morning Prayer via Zoom during November:
Morning Prayer will be said at 9am Monday – Thursday during this second Lockdown via Zoom. If you wish to join in please email Andrew at rev.andrewdown@gmail.com
Here is the form of prayer which will sometimes be used for Morning Prayer:      Morning Prayer from the Northumbrian Community
Details of what would have been the usual pattern are still given below.
Services in our parishes
The pattern of services for Sundays is: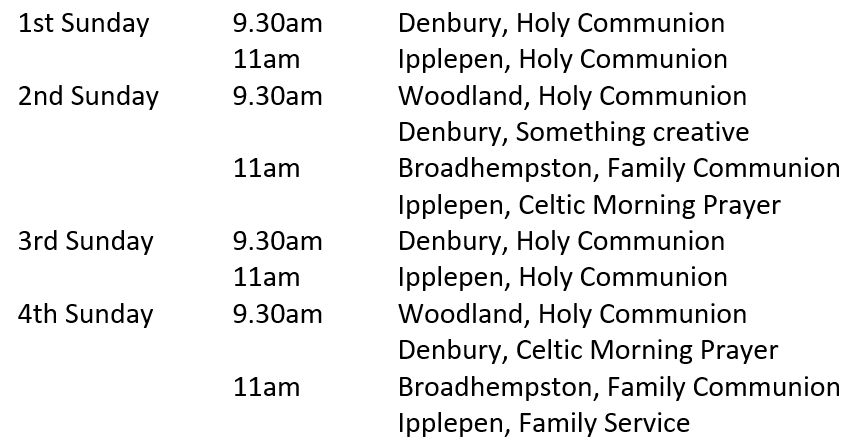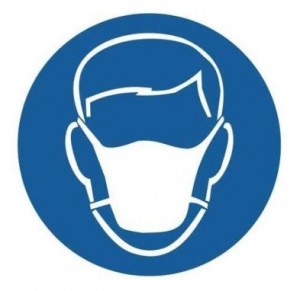 The wearing of face coverings during services in church is required
Let us all show mutual respect.
Morning Prayer during the week
Morning prayer is said at 9.00am in our churches on the following rota. Please join us.
Mondays –         Woodland 
Tuesdays –         Ipplepen 
Wednesdays –   Broadhempston  
Thursdays –       Denbury
Andrew and Hillarie have put together a short video giving information and a guide of what to expect during Morning Prayer. Here is a link to view it: Morning Prayer 
Services to use at home – anyday
The Exeter Diocese has prepared two simple acts of worship for people to use at home.
These two simple acts of worship, and some selected prayers, have been created for you if you are unable to attend church. Christians across the world say Morning and Evening Worship daily, so you will be taking part in these acts of worship in company with many others!  Why not pause for a moment in the morning and evening to spend a few moments with God. Go to:   Simple Acts of Worship